Note: 2.39a hard disk is not supported: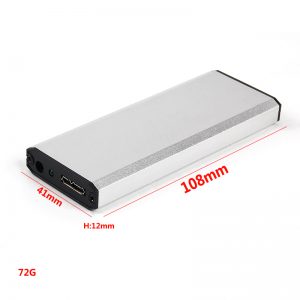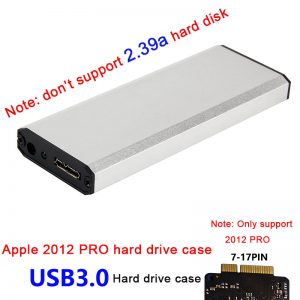 Not plugged in, the hard disk light is not on, the hard disk (hard disk bad) light is not on, the hard disk light is on, and the read-write data light flashes. Do not judge the quality of the rigid disk box by the reason that the light is not on!
Judge whether the hard disk box is normal. Please connect the empty hard disk box to the computer. Initio inc-3609 USB device can be seen in the disk drive of the device manager. The hard disk box is good!
Because there is no hard disk connected, the primary control of the hard disk box cannot detect the hard disk information and will automatically disconnect in about 10 to 20 seconds.
The cardholder connecting the solid-state drive of this product is DIY. Two cardholders are used to form the interface that Apple hard disk can insert
2012 Apple Pro retina a1425 a1398 / mc975 mc976 md212 md213 me662 me664 me665 special SSD special hard disk box, usb3 0 interfaces, ultra-small volume: all-aluminium alloy shell, with volume length of about 106 mm, the width of about 40 mm and thickness of about 11 mm.