Sop8 soic8 vsop8 DFN8 QFN8 wson8 SPI Adapter Cable Clip Pin Flash On-Chip Read and Write Probe ROM / Bios on PCB Directly
This link include three combination:
NO.1 :SOP8 150MIL ; and SOP 8208mil;
NO.2 :SOP8 150mil ; and DFN8 QFN8 ;
NO.3:SOP8 150mil; and SOP8 208mil; and DFN8 QFN8 WSON8 5mm*6mm;
  Which line is suitable for you? Please select the corresponding link!
Sop8 chip adapter probe, Hard drive PCB ROM chip, TV motherboard, industrial motherboard, automotive electronics, home appliance motherboard, computer motherboard, air conditioner e-side burning, programming thimble, reading and writing spring needle, 8 pins, 1.27mm;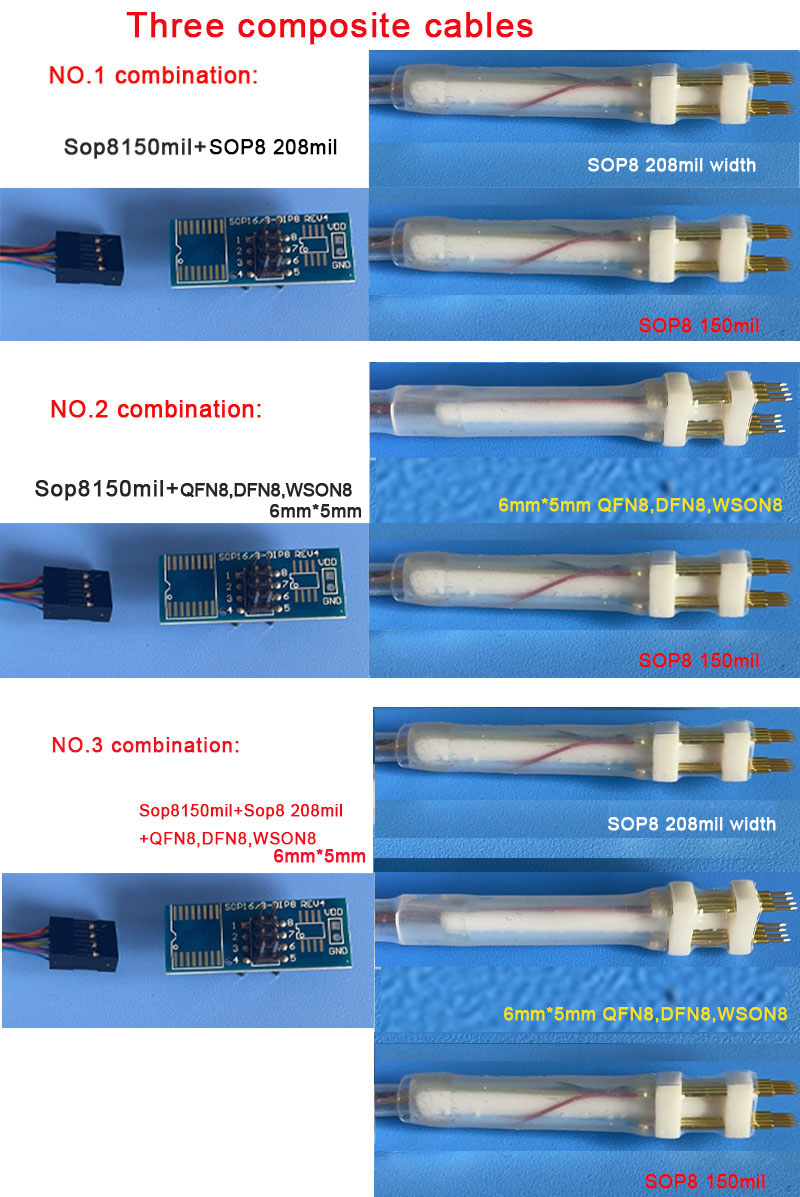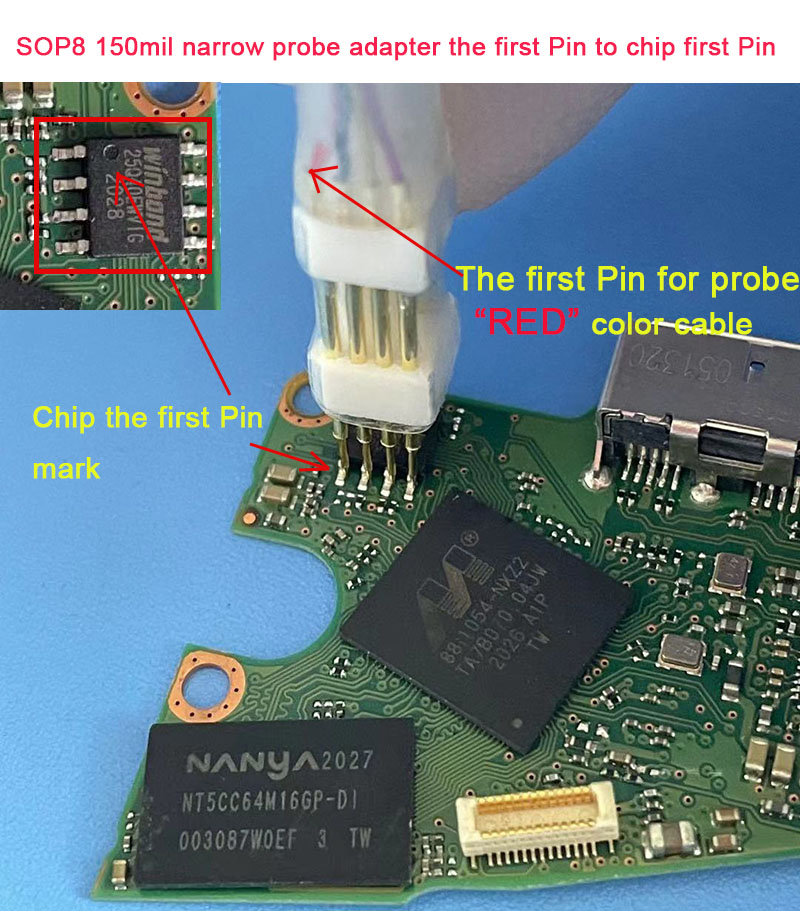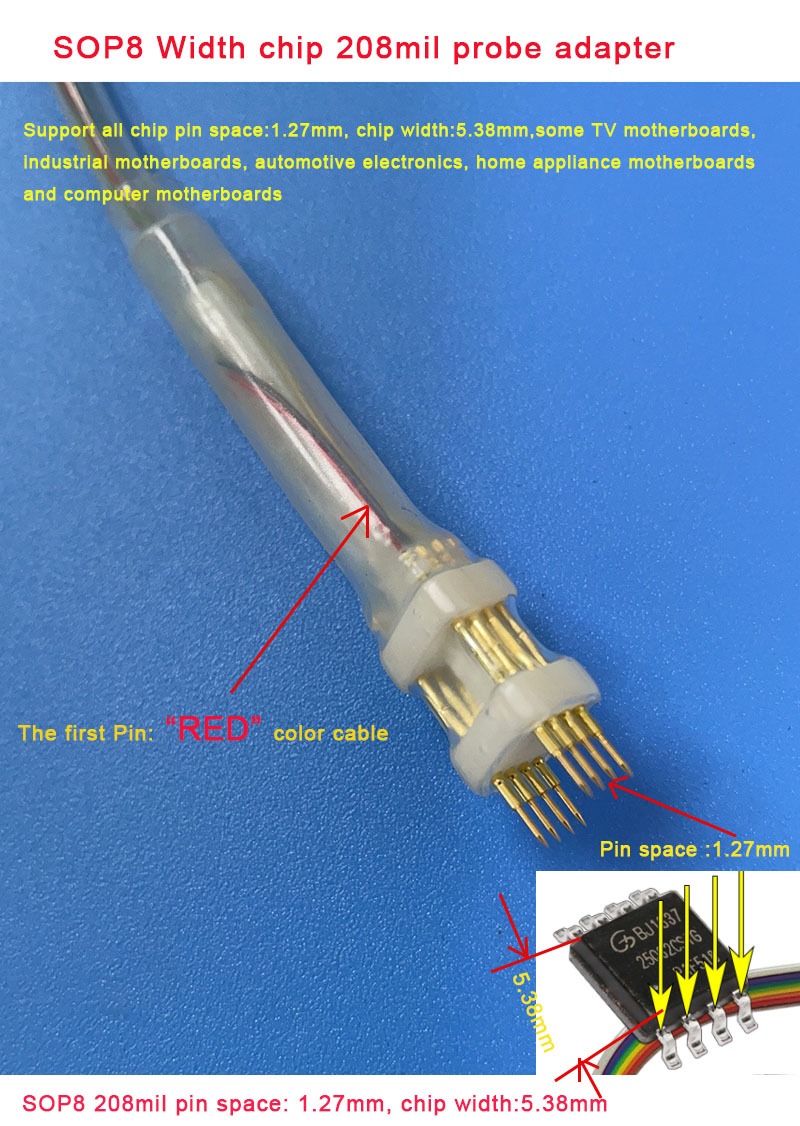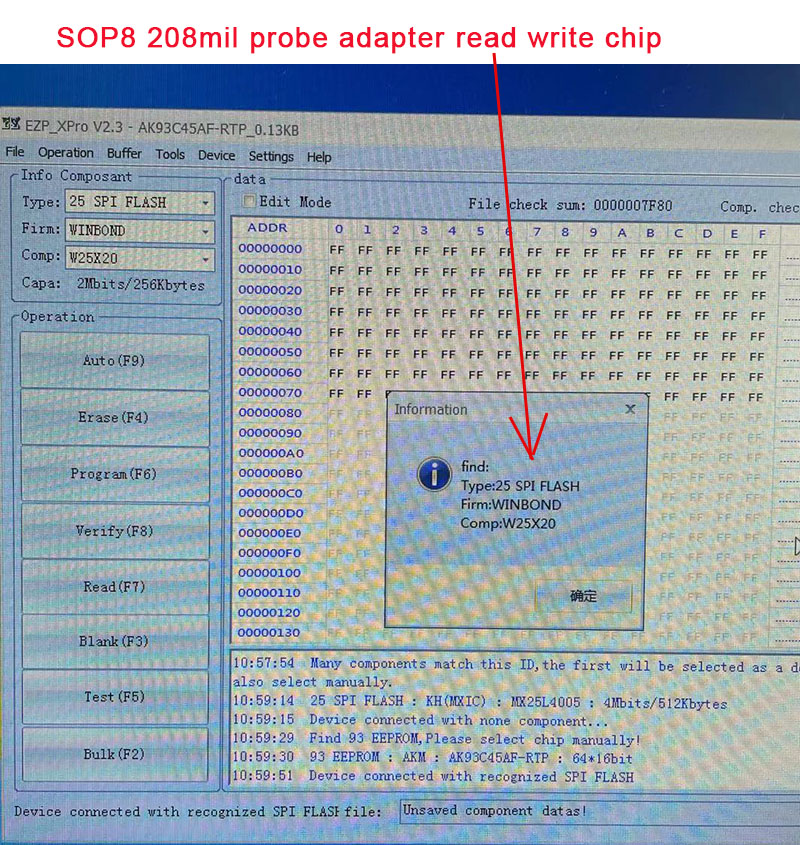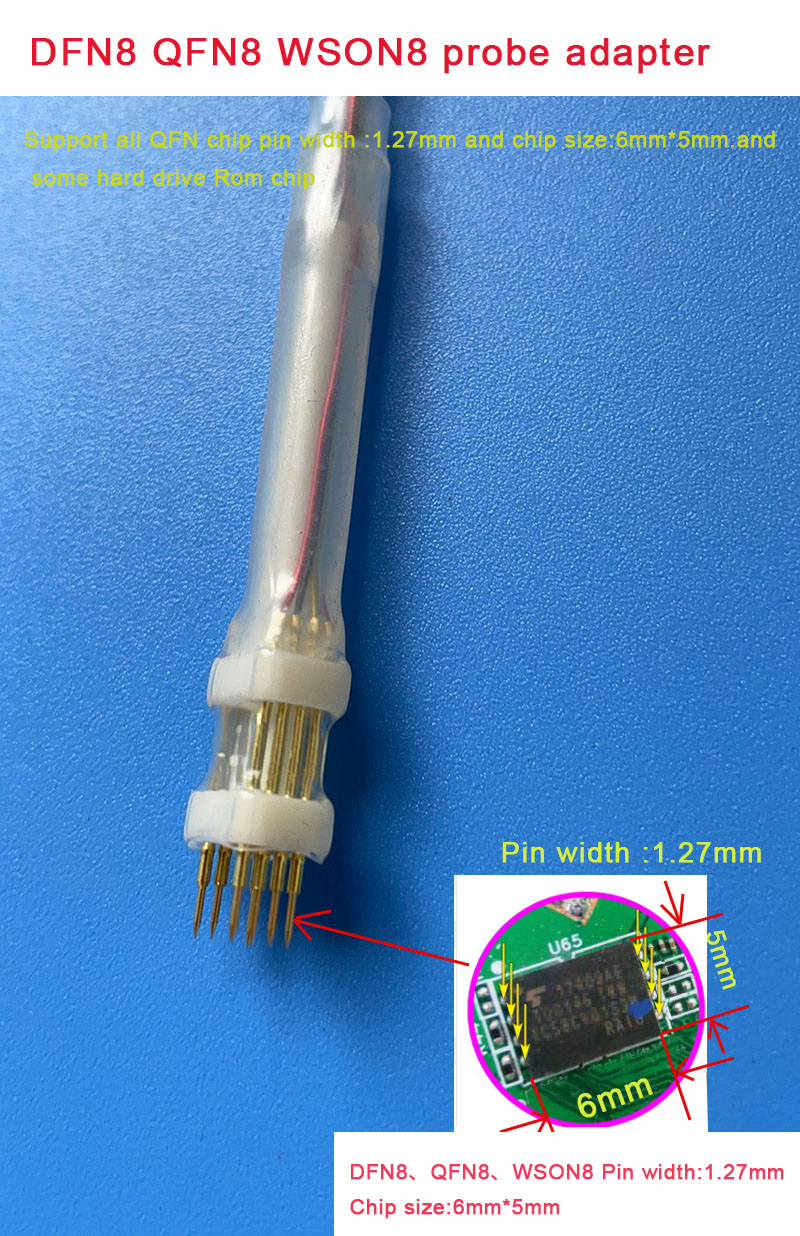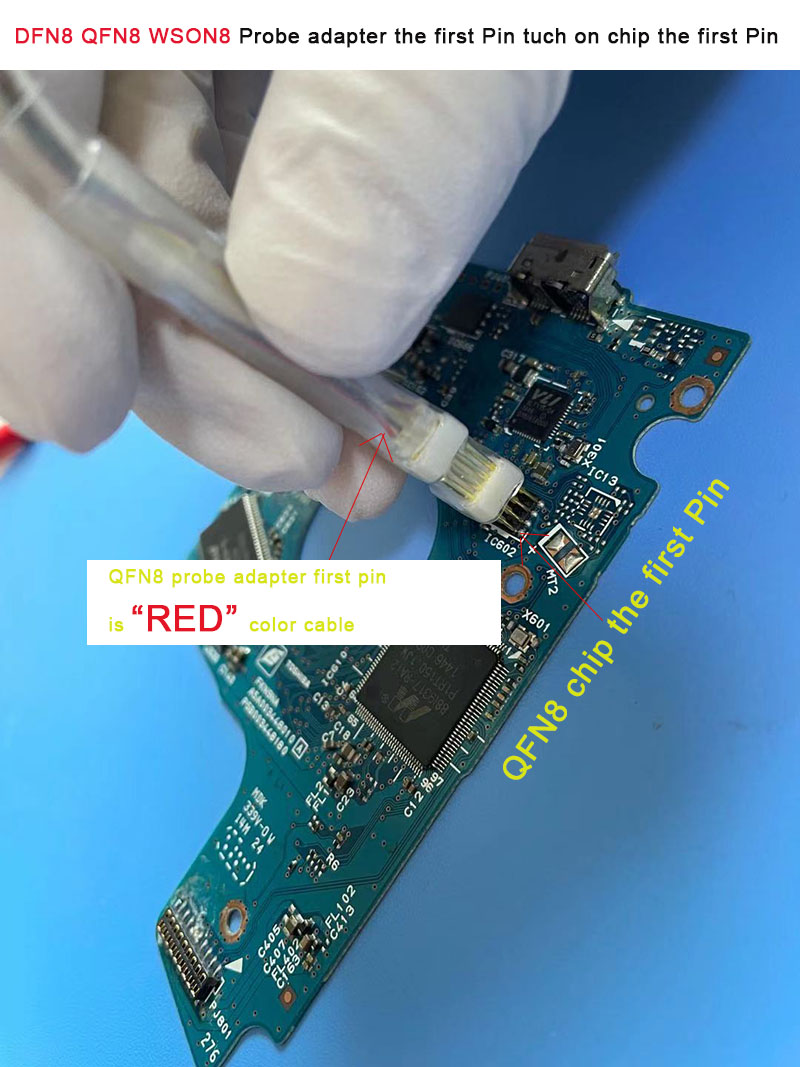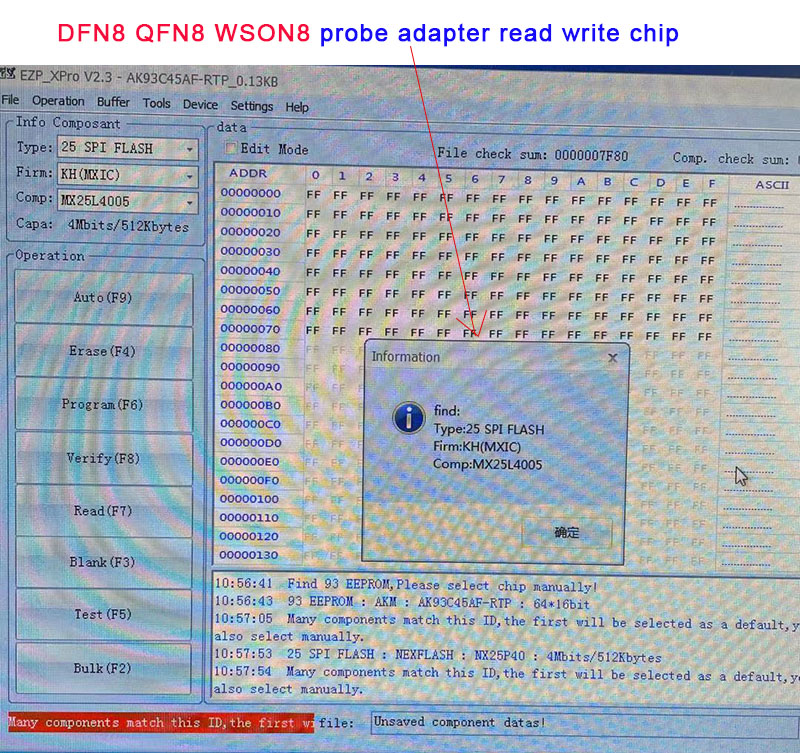 Buyer must read:
1, On the transport: we generally choose the buyer's choice of express delivery method; if there are exceptional circumstances, we will communicate with the buyer in time before delivery;
2, On the customs declaration: To smooth customs clearance,Buyers with special requirements for delivery declarations should communicate with the seller on time.Otherwise, if the buyer is unable to clear the customs. The seller is not responsible;
3. About the goods damage: please be aware of the severe damage to the outer packaging when receiving the goods. Please take pictures in time and let the courier company provide written proof; otherwise, you can not apply for a refund on the grounds of damage to the goods;
4, This product does not support seven days any reason to refund;
If you do not accept our terms, please do not buy!
To protect the interests of both parties, thank you for your cooperation!